Pure enjoyment for your body and soul
Making sure that you feel welcome and comfortable right away is a matter close to our hearts. We want you to enjoy the moments in Stubaital to the fullest and to bring you closer to our region and homeland in every respect. We are convinced: There is nowhere better to relax than in our new AlpSpa, and nowhere does Tyrolean cuisine taste as natural and authentic as it does here. The simple things in life should be really good – that's something we live by. We are thrilled to be able to share our holiday haven with you.
Enjoyment takes time. Enjoyment is personal. Enjoyment is not just something to experience on the side. We give you time; we adapt to your needs. We give you the space you need to enjoy yourself to the fullest.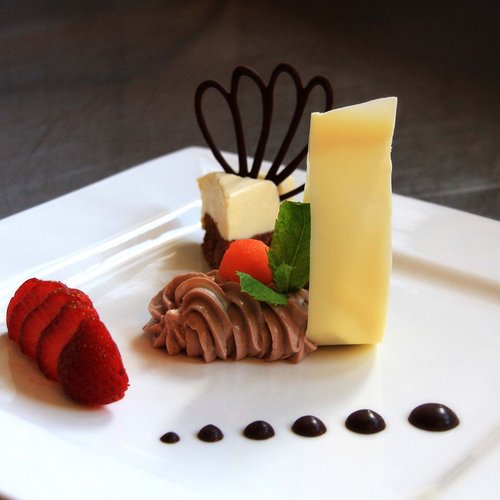 Enjoyment for the body – good things are never far
Our cuisine offers you only the best from Tyrol – always fresh and, when possible, from our garden. From the extensive breakfast buffet to afternoon delicacies and multi-course dinners, we whip up dishes with passion – for people who love our high-quality, honest cuisine just as much as we do.
Enjoyment for the soul – water and warmth
And then, after an eventful day in nature, enjoy peace and relaxation in our brand new AlpSpa: experience silence, lose track of time, and simply unwind. Relax in the aromatic herbal bath, sweat in the bio sauna or the Finnish sauna, enjoy water and warmth on the infrared seats with a Kneipp basin – and finally, leave everyday life behind in the relaxation room. Sounds lovely, doesn't it? Take time for yourself – you deserve it!
We have planned and designed every aspect of our hotel with great attention to detail. We love what we do, and we appreciate what we have. That is something you will feel – guaranteed.